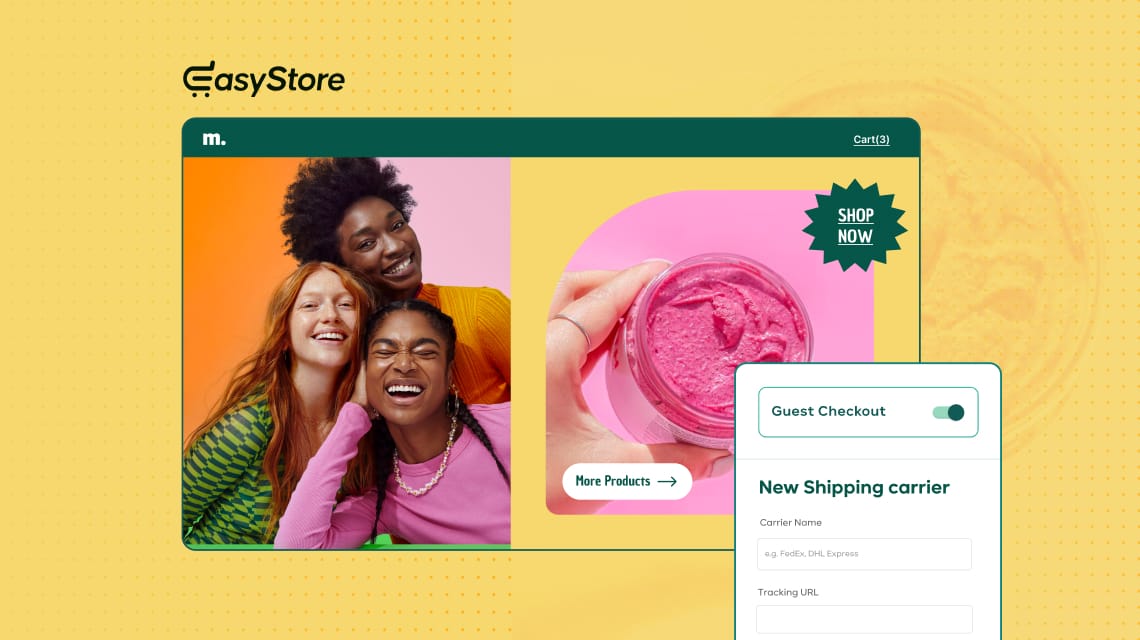 Amidst the changing leaves of Fall, with a sweet and crisp smell gracing the air, what else could be more splendid than a fresh update of EasyStore accompanied by new features and improvements? That's right! We are here with our very first update of EasyStore – your ultimate eCommerce extension for Joomla.
While this update's changelog may feature a concise list, it will surely bring significant changes to enhance your eCommerce experience with EasyStore. Eager to learn more about what this update has in store for you? Let's explore together.
EasyStore v1.0.1 Changelog:
New: Introduced guest checkout functionality
New: Included Terms & Conditions and Privacy Policy checkboxes on the checkout page
New: Option to Enable/Disable tax & coupon codes application on the checkout page
New: Option to hide, set as required, or make certain customer details fields optional on the checkout page
New: Option to add Shipping Carrier for the orders
Update: Improved the product filters functionality
Update: All known bugs
Enhanced Shopping Experience With the Guest Checkout
Time to wave goodbye to the long process of registering user accounts for visitors to your eCommerce site. This update shines the spotlight on the new Guest Checkout feature offering a helping hand to the guest users of your eCommerce site. That means anyone new to your online store can now make purchases without the need to create a user account.
The Checkout settings are a new addition to EasyStore's Settings panel. Not only can you unlock the power of Guest Checkout, but you also have the freedom to customize the checkout page as you wish. Take control of your checkout experience by deciding whether to keep Coupon codes and Tax Rates active right from this convenient spot. Also, elevate your brand's presence by seamlessly integrating your company's legal information during the checkout process. Your checkout, your way!
Include Your Shipping Carrier Information With Ease
This latest version of EasyStore introduces a significant enhancement to the way you handle your orders and shipments. With EasyStore, you can now include the shipping carrier and parcel tracking URL for seamless tracking.
After an order has been placed, navigate to EasyStore > Orders within your Joomla dashboard. From here manually input the Shipping Carrier and Tracking URL and you can even send a shipping confirmation email to the customer with ease. Keep your customers in the loop and your business on the fast track to success!
Winding Up
At JoomShaper, our users are at the heart of our priorities, and we're dedicated to making your Joomla website-building experience as smooth and stress-free as possible. With your valuable feedback and unwavering support, we are committed to continually improving EasyStore and molding it into a perfect eCommerce solution for you.
Update to the latest EasyStore version to enjoy the latest additions. Share your feedback in the comments, and stay tuned for more exciting updates ahead.
Learn MoreBuy Now