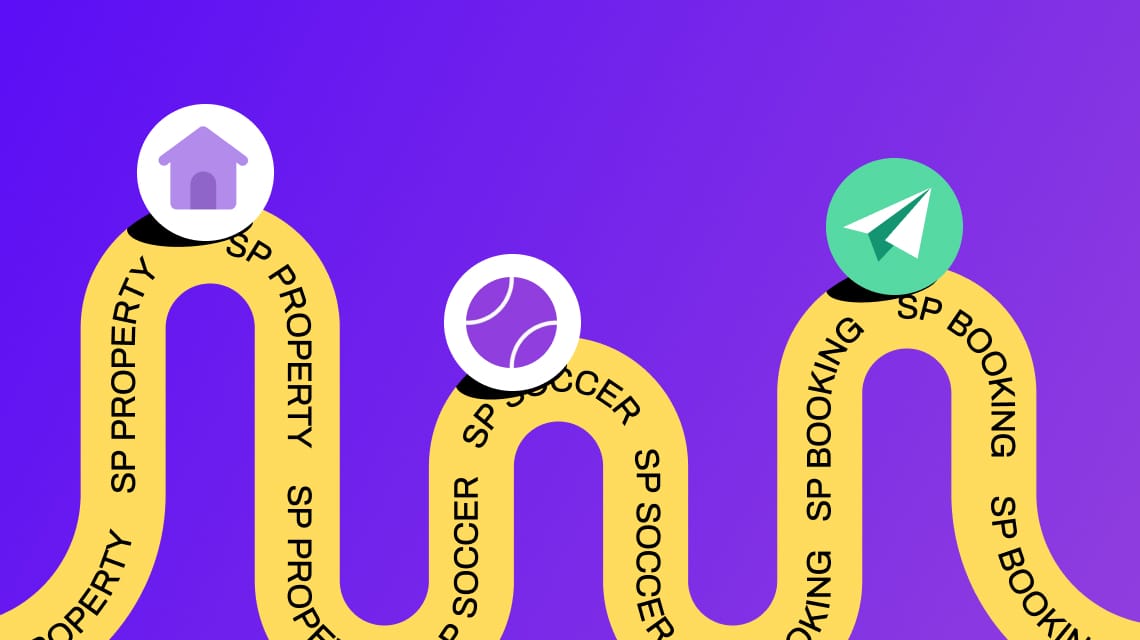 Hola Joomlers! Buckle up and prepare for a new batch of updates as we have sharpened some of your favorite components to smoothen your experience! Along with regular bug fixes, this update also includes additional new features that will surely be useful for our users.
So without further ado, let's check out what this update awaits you.
SP Property is a dedicated Joomla extension for creating and handling real estate websites. It lets you easily manage the property list, property features, property display contents, agents, visit requests of the property, and all other data.
SP Property v4.0.5 Changelog:
New:

Property unit show and hide option added for property view page

Fix: Fixed the URL issue for nested menu items
Fix: Fixed an issue where the property details did not show on the map on the single agent view page
Fix: Fixed module agent issue when agent id is null
Fix: FontAwesome and IcoMoon issues fixed
Show or Hide Unit Option for Property Listing Page
A lot of you have been looking for an option that will let you hide the property unit on the pages where you have listed out the properties. After this update, you can finally rest because we have now added an option to let you accomplish that easily.
From your SP Property component's Option, go to the Properties tab and scroll down to the Show Unit option. Enable or disable it according to your preference and the changes will be applicable only to your property listing pages. Also, note that the changes will not be applicable to the rented properties that you might have in your property lists.
If you have not mentioned any measurement unit but have your "Show Unit" option enabled, it will show the "Sqft" unit by default.
SP Soccer Joomla extension is designed for sports teams & clubs, allowing you to create and manage your own league with tournaments and seasons inside. With several powerful features, SP Soccer lets you create impressive sports polls, list out players and create player profiles effortlessly!
SP Soccer v2.1.0 Changelog:
New: Last Match and Next Match options added
New: Team LineUp option added in Matches
Fix: Fixed getItemid SQL issue
Fix: J3 soccer tab fix for match & tournament page
Fix: Fixed SQL error in the match fixture module
Fix: Fixed the error in the Tournament Details view page
Option to Display Previous Match and Next Match
With this update, you can display the Last Match and Next Match on your Single Team or Club view page and the Tournament Fixture view page. From your SP Soccer Option go to Basic and enable the "Show Last and Next Match" option. These last and next matches will be displayed based on the matches' date and time that you had added while creating the match items.
Add Team LineUp to Your Match Details Page
You can now add and customize the team lineup for the displayed matches.
From your Joomla dashboard go to Components > SP Soccer > Matches. Choose a match and go to the Match Result tab. Scroll down to enable "Show Team Line-Up" and then you can choose the Player Name according to their formation position.
SP Booking is a Joomla travel booking solution. It lets you create a full-fledged travel management system for any travel agency, hotel booking, flight booking, and related websites.
SP Booking v2.1.0 Changelog:
New:

Tax option added.

New:

Added option to adjust the width and height of the slideshow in the accommodation and transport view

New:

Rating Enable/Disable option added

New:

Option to add and customize ratings added

New:

Travel Information show/hide option added in the Packages Settings

New: Show End Date radio button added in Package view page
Fix:

Fixed Package Date time issue in Front-End

Fix:

Resolved an issue where the rating showed despite disabling it

Fix:

Package type issue fixed
Newly Added Tax Option, Slide Show Option, and Rating Options
The much-awaited options to let you include Tax, edit SlideShow, hide/show, and customize rating options have now been included in this update. Go to your SP Booking component's options and choose the Basic tab. Scroll down to find the newly added options – Show Rating, Tax, Edit SlideShow and Add New Rating Options.
Tax
In the Tax field, simply add the percentage of the tax that ought to be included in the price, and your job is done. The tax amount will automatically be added to the total price while processing the payment.
Edit SlideShow
Enable the "Edit SlideShow" option to adjust the width and height of the slideshow. You can select the column width from the dropdown options and for selecting the column height you can enter your value in the given field. Note that you do not need to enter the height unit (px) while entering the slideshow height.
Show Rating and Add New Rating Options
Choose whether to display ratings on your pages. If you wish to enable the rating you can also choose to customize the rating options and enter the rating fields of your choice. Simply enable the option and the fields will appear for you to enter your options. Please note that you need to add all five rating options to display the newly added ones. Otherwise, it will show the existing rating options.
Option to Enable or Disable Travel Information
You can now set travel information like pick-up place and time, drop-off place, date, and time, and contact person's details according to your preference. From your SP Booking Option, go to the Page Settings tab and scroll down to the Packages Settings area. Here you can choose to enable or disable the Travel Information option.
Update Now!
If you're using any of these components, you'll find an update prompt to update the extensions to the latest versions. If your license has expired, please renew your license now to get support and updates.
Let us know your thoughts and feedback on the update in the comments. Good luck!