Certainly! The following blog article includes a picture to help people understand how to modify the date and time settings on a WordPress website.
Making sure that the date and time on your WordPress website are accurate is crucial as a website owner. WordPress offers a simple way to update these settings, whether you want to change the timezone, date format, or time format. You will learn how to update the date and time settings on your WordPress website in this article.
Step 1: Go to your WordPress admin dashboard and log in.
Log into your WordPress admin panel to begin going. You may access it by finishing the URL of your website with "/wp-admin" (for example, www.yourwebsite.com/wp-admin).
Step 2: Go to the General Settings page.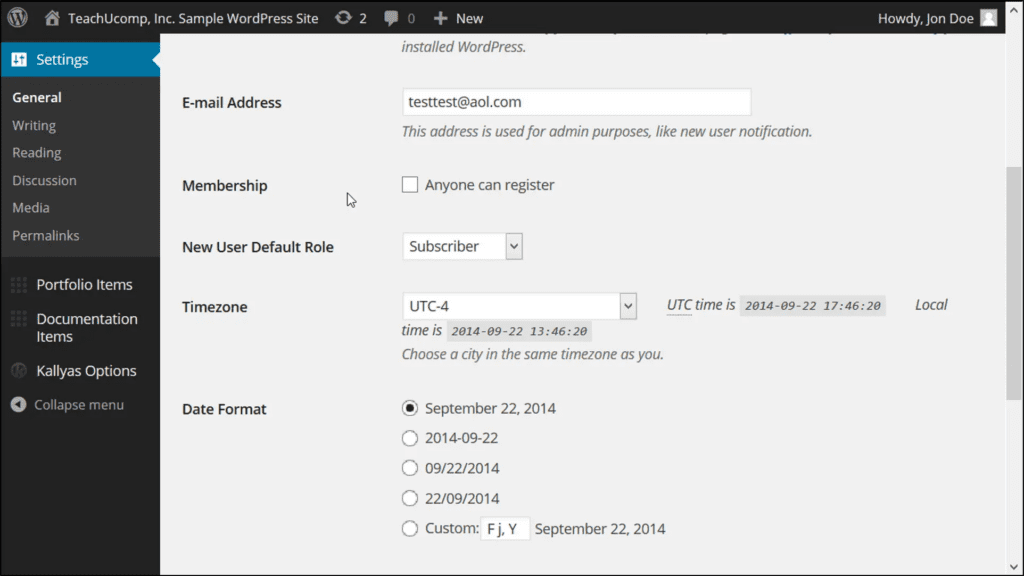 Locate the "Settings" menu on the dashboard's left side after logging in. From the pop-up submenu, select "General".
Step 3: The time zone
You may change your site's general information in a number of fields on the General Settings page. Find the "Timezone" field, then select a time zone from the drop-down option. Select the time zone you want from the list. Choose the time zone that matches the location of your website or the time standard you choose.
Step 4: Customise the Date and Time Format in.
The "Date Format" and "Time Format" fields are located below the timezone selection. WordPress has a number of standard date and time format choices. The option that best suits your needs is yours to select. As an alternative, you may construct a custom format using the characters shown below the input boxes if you want.
Step 5: Save Changes
To update the date and time on your WordPress website, scroll to the bottom of the page and click the "Save Changes" button.
Conclusion: You may quickly modify your WordPress website's date and time settings by adhering to these straightforward procedures. WordPress has a user-friendly interface for configuring these settings, including altering the timezone, date format, or time format. To guarantee proper timestamps on your posts, comments, and other time-related components of your website, be sure to set the appropriate date and time.
We really hope that this guide has been useful in assisting you with the procedure. Contact our support staff at any time if you require more information or assistance.